WE ARE iPAY
We are on a mission to create technology solutions to everyday
challenges that simplify the lives of the people in Africa.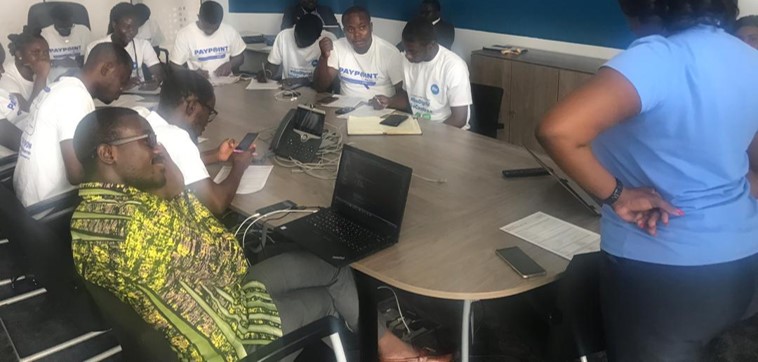 iPay is a technology company that believes in the right application and adaptation of technology to solve the everyday challenges of the ordinary African.
In a world were starting or running a business requires surmounting challenges from raising capital, to managing finances; we are inspired by the need to create technology solutions that enables the ordinary African reach their productive potential in no time by removing the complexities of accepting and making payments from/to their customers and suppliers; managing their inventory and customer loyalty by using the most widely accessible technologies in Africa.
Our core values
At iPay, we are guided by key values in everything we do.
Our People

We value our employees by focusing on helping them to live a purposeful and fulfilled life so they can directly affect the lives of our customers.

Our Customers

We value our customer's time and help them to be lead and guided by God to accomplish their purpose in life.

Innovation

We pledge to work with our customers to revolutionize the way we work, live and play.

Integrity

Do the right thing simply because it's the right thing to do.
Join our tight-knit team of creative problem solvers
See all our open roles











Trusted by over 5,000+ businesses and partners in Ghana to receive from their customers, manage products, inventory, customers and make payments to their suppliers, employees and to their pay bills all in ONE account.
Checkout our customer stories